Our consortium partners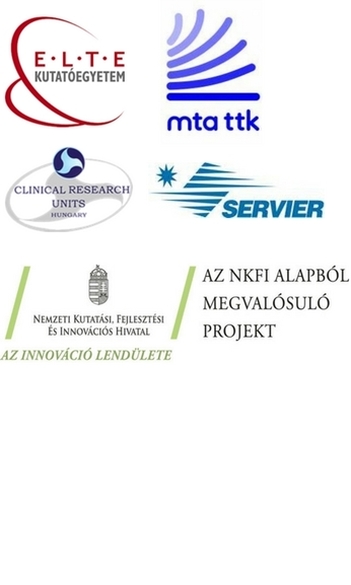 Clinical Research Units Hungary (CRU Hungary Ltd.)
Clinical Research Units Hungary (CRU Hungary Ltd.) is a privately owned Hospital-based Clinical Research Center Network that specializes in conducting outpatient and inpatient Phase I through IV clinical trials involving Pharmaceutical, Biological and Medical Device products. We contract with pharmaceutical companies (Sponsors) and Contract Research Organizations (CROs) to conduct clinical studies within our Departments in 5 different locations (3 in Hungary, 1 in Ukraine and 1 in Vietnam).
CRU extended its activities significantly in the recent years. The core focus is still the clinical research activity but additional business areas were developed such us: basic/academic research; own drug development; eHealth technologies; biobanking; patient tourism; private oncology care; diagnostic services (radiology and molecular biology); healthcare infrastructure planning, development and investments; education projects, grants and investments.
Research Centre for Natural Sciences of the Hungarian Academy of Sciences
The research institute network of the Academy has established both national and international scientific achievements and produced values in Hungarian and universal science by uniting excellence in research, authenticity in science and commitment to society. As the only full-time institution of Hungarian research network, we endeavour to undertake a primary role in the cause of public welfare and founding the future, based upon domestic research traditions, by conducting discovery research promising significant achievements on an international scale and valuable scientific results. In virtue of its Deed of Foundation, the Research Centre for Natural Sciences of HAS (MTA TTK) has carried out multidisciplinary research activities in natural sciences, in the fields of enzymology, organic chemistry, cognitive neuroscience and psychology, as well as materials- and environmental chemistry.
Servier Hungaria Kft.
Established in 2007, the Servier Research Institute is a member of the French Servier Group, launched in 1954 by Dr. Jacques Servier. Servier is the largest independent pharmaceutical company in the world in 148 countries. It has 21,000 employees, of which 3,000 are involved in research and development. In Hungary, the Servier group is present in all aspects of the pharmaceutical research, manufacturing and distribution spectrum from the original drug research institute Servier, through the clinical development and promotion service Servier Hungária Kft. to the EGIS pharmaceutical factory. Servier Research Institute's primary profile is chemical support for original drug research projects. Since its inception, the institute has been actively involved in the selection of several drug candidates, two of which are currently undergoing a cynical phase. The Servier Research Institute, and through it the Servier Group, was pleased to join the FIEK consortium because we are convinced that an outstanding part of biomarker research in the modern drug research process and in the expertise of the consortium partners has provided a guarantee for successful future collaboration.